While the famous Inca Trail captures significant attention, the Salkantay Trek is the most popular route, offering an impressive and surprise-filled alternative. You'll spend several days on the trail with basic provisions far from the city. As such, you must be prepared to face this imposing route's challenges.
Altitude is crucial in this adventure, leading you to elevated places that will take your breath away. In our definitive guide on how to prepare for the Salkantay Trek to Machu Picchu, we provide valuable tips and strategies to ensure you're in optimal condition and fully enjoy this unique experience. We will guide you step by step, equipping you with everything necessary so that nothing is lacking during the Salkantay trek.
What is the Salkantay Trek?
The Salkantay Trek to Machu Picchu has stood out as an exceptional alternative to the Inca Trail. This experience is a genuine adventure that also bestows upon you some of the most breathtaking landscapes you can imagine. You will descend from the snowy peaks of the mountains to the warm jungle.
Throughout this journey, you will encounter a variety of animals, from alpacas to exotic jungle species, along with lush flora. You will also traverse small communities, gaining a glimpse into life in rural regions.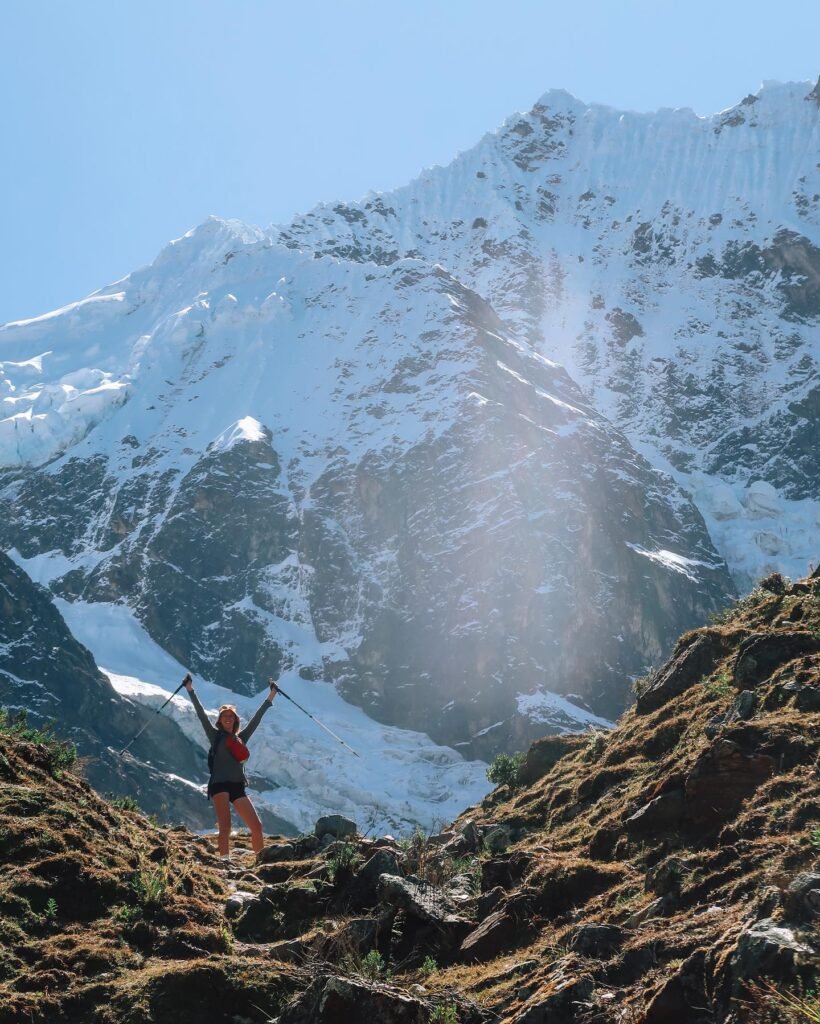 How hard is the Salkantay trek to Machu Picchu?
The Salkantay Trek difficulty is what makes this adventure so rewarding and enriching. While not an easy route, the difficulty is relative and can vary based on individuals' physical condition, prior preparation, and mental attitude.
The Salkantay Trek involves a mix of terrains, ranging from steep slopes to rocky paths and abrupt climate changes due to varying altitudes and ecosystems it crosses. Ascents and descents can challenge your muscles and endurance, especially during the higher-altitude stages.
Salkantay Trek Altitude
The highest point of the Salkantay trail, the Salkantay Pass, is at an elevation of approximately 4,600 meters above sea level, which can pose a challenge for those not acclimated to the altitude.
However, many individuals of various ages and fitness levels have completed the Salkantay trail. The key to tackling the difficulty is proper physical preparation beforehand and maintaining a positive and resilient mindset.
Is Acclimatization Necessary for the Salkantay Trek?
Acclimatization is a crucial step before embarking on any high-altitude adventure. Ignoring this process can lead to uncomfortable and challenging experiences.
The Salkantay trek altitude presents unique challenges to the human body as oxygen levels decrease with elevation. Imagine being halfway through the journey and feeling unwell due to the altitude. This would affect your well-being and disrupt the group's plans and overall enjoyment of the experience.
Therefore, recognizing the importance of acclimatization and taking this process seriously before your trip is essential. Doing so'll ensure a safer, more enjoyable, and memorable experience at every excursion stage.
Altitude Sickness on the Salkantay Trek, Peru
If you're not adequately prepared, you might experience symptoms such as nausea, headaches, fatigue, dizziness, and difficulty breathing due to the altitude of the Salkantay Trek. Here are some strategies to ensure you're ready to face the altitude during the Salkantay trek:
Consult a doctor in your country to assess the possibility of obtaining altitude sickness medication as a preventive measure.
Once in Cusco, oxygen canisters and pills are available at pharmacies if needed.
Try coca or muña tea, infusions used since the Incas and known for their effectiveness in alleviating the effects of altitude.
In Cusco, take things slow initially. Limit alcohol consumption and avoid excesses. Proper rest will contribute to your acclimatization.
Plan to spend 2-3 days in Cusco or the Sacred Valley before starting the hike. This will allow your body to gradually adapt to the altitude before embarking on the trek to Machu Picchu.
How to Prepare? Tips for Completing the Salkantay Trek
The Salkantay trail presents a relatively high-difficulty level, so we recommend preparing adequately, especially regarding physical fitness. While prior hiking experience is not a requirement, following these tips will enable you to approach it with greater confidence and success:
Proper Footwear: Avoid using new boots for the hike. Make sure your hiking boots are well-worn and comfortable. If you've purchased new ones, wear them several times before the trip to ensure they fit your feet.
Hiking Practice: Take short hikes in your local area and gradually increase their duration. Long weekends are ideal for consecutive days of hiking, simulating the conditions of the hike. Explore varied terrains to familiarize yourself with different types of surfaces.
Pole Training: If you plan to use trekking poles during the hike, practice with them at home to get accustomed to their use and technique before the trip.
Hill and Mountain Training: Include uphill training on hills and mountains in your routine. This will help you adapt to the inclines you'll encounter during the hike.
Muscular Strength and Cardio: Incorporate strength exercises and cardiovascular training into your preparation. Strengthening your muscles and improving your physical endurance will make handling strenuous exercise during the hike easier.
Simulate Conditions: If possible, train in conditions similar to those you'll encounter on the hike. This might include wearing a weighted backpack to get used to carrying gear.
Mindset and Motivation: Prepare your mind for the challenge. Keep a positive attitude, set goals, and remember thereasons why you decided to undertake this adventure.
Leg Exercises for Training
Here are a few if you need help developing exercises to strengthen your leg muscles. Try to include some repetitions each day when you have free time.
Lunges
Deadlifts
Back Squats
Front Squats
What Level of Physical Fitness is Required for the Salkantay Trek?
As most participants do, it's essential to be healthy and have adequate physical fitness to complete the Salkantay Trek. You don't need to be an experienced athlete or train constantly, but we recommend some prior physical preparation.
Most people can overcome this challenge by eating well, preparing in advance for the physical demands and altitude, and engaging in some hiking as part of their preparation. Your ability to complete the Salkantay trek will benefit from proper nutrition, training, and familiarity with hiking.
Physical Requirements
The main physical requirements needed to participate in this trekking are:
Being in good mental and physical shape
Having strong leg muscles
Not having respiratory health issues
Maintaining a healthy diet and avoiding harmful substances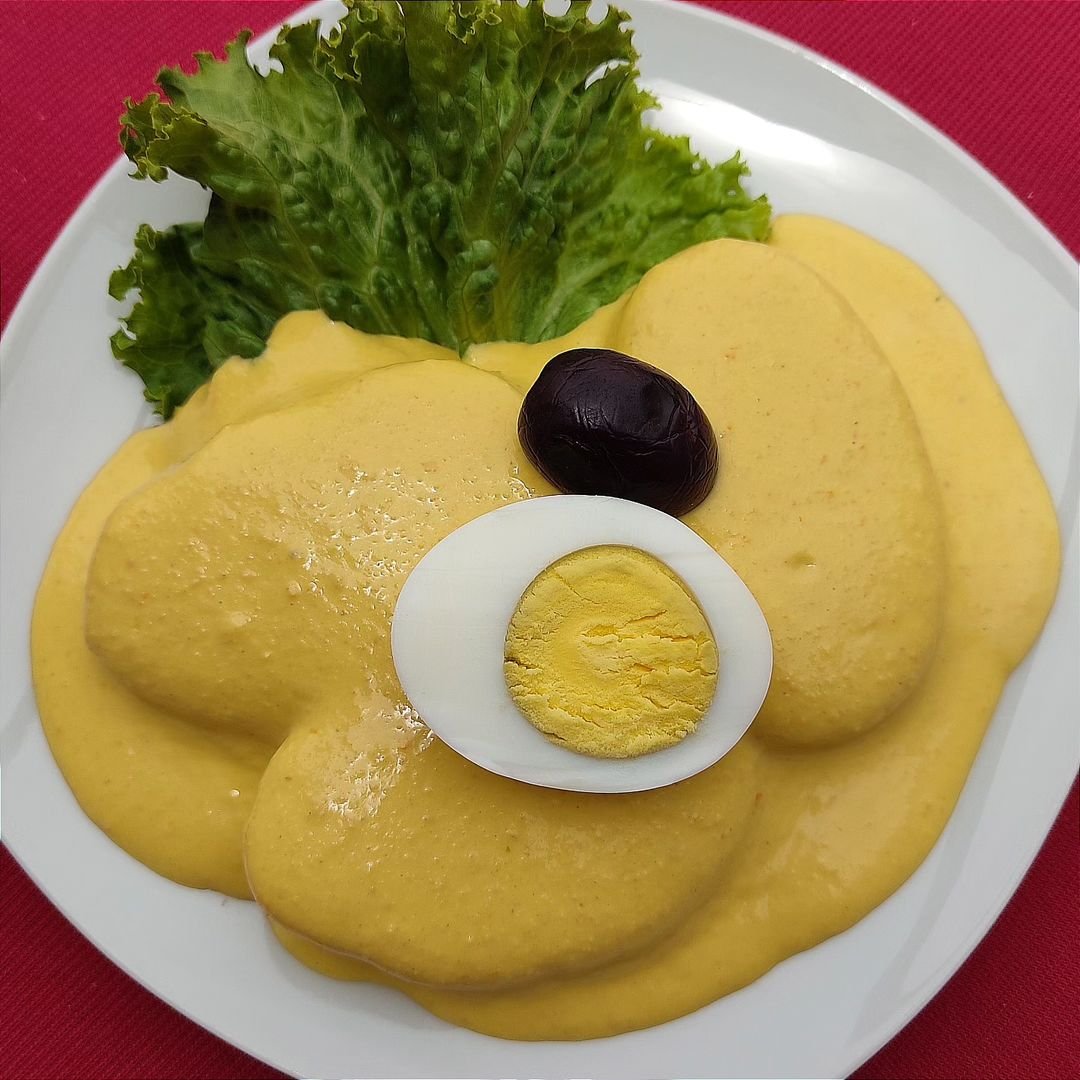 How to Eat for the Salkantay Trek to Machu Picchu?
Nutrition is crucial in preparing for the Salkantay trek to Machu Picchu. Here are some guidelines for maintaining a balanced and appropriate diet before and during the hike:
Before the Hike:
Hydration: Drink enough water in the days leading up to the hike to ensure you're well hydrated. Hydration is essential to cope with altitude and physical effort.
Carbohydrates: Consume carbohydrate-rich foods like bread, rice, pasta, and cereals. Carbohydrates provide sustained energy for prolonged exercise. Proteins: Include protein sources like chicken, fish, legumes, and eggs.
Proteins aid in muscle recovery and energy maintenance.
Fruits and Vegetables: Make sure to get a variety of fresh fruits and vegetables for essential vitamins and minerals.
During the Hike:
Energetic Snacks: Bring carbohydrate and protein-rich snacks like granola bars, dried fruits, nuts, and energy snacks. These will provide energy during breaks.
Constant Hydration: Carry a water bottle and consistently hydrate during the hike.
Light Meals: Opt for light yet nutritious meals during meal breaks. Avoid heavy meals that could hinder digestion.
Electrolyte Replenishment: With water, drink sports drinks or consume foods with sodium and potassium content to maintain electrolyte balance.
Avoid Overeating: While consuming enough calories and nutrients is essential, avoid overeating before walking, as it could cause discomfort.
Master the Salkantay Trek Challenge
Preparing for the challenging Salkantay Trek combines physical, mental, and nutritional care. From strengthening your muscles to acclimating to the altitude and maintaining a balanced diet, every step you take before the hike will bring you closer to an unforgettable experience in the majestic Peruvian mountains.
Remember that the Salkantay Trek is a physical adventure and a personal journey connecting you with nature, culture, and your limits. So, before you start your trek, ensure you've consciously completed your training, acclimatization, and dietary choices.